Feel Good. Beautiful. Strong. Flexible.
Pilates Station – high quality, fully equipped studio.
Founded by Master Patricia Duchaussoy, a former dancer with 30 years experience and one of Asia's best Pilates Instructors. She opened Bangkok's first professional Pilates Studio in 2004 and helps people to change their bodies since over 20 years.
The Original place where Yoga Fly was created in 2009. International Academy – Here, Instructors from all over the world get trained and certificated in Pilates and Yoga Fly.
Calling all the cardio fans #SanaTrampo will give you the new experience of burning fat, building muscles, and having fun at the same time! _________________________..
The Pilates Station by Master Patricia – highly reputed Pilates Studio in Bangkok: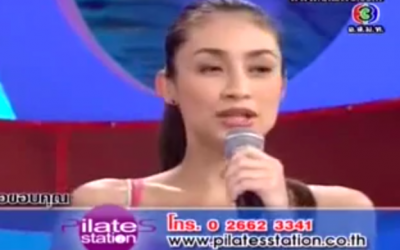 Katreeya English, a student of the Pilates Station by Patricia Duchaussy is showing some Pilates moves on Channel 3.