PILATES & YOGA FLY CLASSES
We believe that our body earns to be treated with  the best and safest method and the highest qualified people.
Our fully certified teachers are here to support you in reaching your personal goals  by designing a program tailored to your individual needs.
We provide high quality by keeping classes small and personalised.
Pilates will help you to look better, feel better and move better.
YOGA FLY / BODY FLY CLASS
Body Fly, also known as Yoga Fly is a fresh and fun new way of exercising and practicing yoga. And We are the Original Inventor, by Master Patricia Duchaussoy. Body Fly combines all the benefits from various fitness methods such as Yoga, Pilates, Dance and Aerial Acrobatics. You exercise on a special hammock, that is soft and flexible and opens surprising new ways to shape and experience your body. With this unique and fresh approach, even challenging exercises and yoga poses become easier and more fun for people like you and me.
REFORMER GROUP CLASS
An opportunity to experience the abundant pilates reformer repertoire with the energy of a semi-group setting. Always challenging and fun, these classes are designed for students who have a foundation in Matwork or Private Reformer class in order to be eligible for any equipment class in group or have received instructor approval. We kindly ask you to reserve your spot in advance by calling or visiting our studio.
Classes are limited to 9 participants to ensure you get individualized attention for optimal learning.
COREFIT GROUP CLASS
Designed to teach the basic Pilates vocabulary and positions, improve your posture and core control. Sequences of floor exercises performed while sitting, standing, lying or on all fours help you develop control of your abdominal, pelvic and spinal musculature through muscle contractions and breathing. Pilates mat class exercises emphasize precise alignment and efficient sequencing of movement. Instructor may integrate some props such as roller, magic circle, medecine balls and Thera bands for more fun or challenge.
Classes are limited to 12 participants to ensure individualized attention and optimal learning.
BODY BARRE
Body Barre combines Pilates, Yoga and Ballet moves to give you beautiful, sculpted, lean muscles without the impact and injuries dancers endure. It's about the physical as well as the aesthetic benefits of lengthening muscles, while strengthening them.
One of the best parts of Body Barre is that it combines strength training and cardio, so you're burning fat and building muscle at the same time. The technique focuses on strengthening the muscles, and muscle tissue burns 15 times as many calories as fat. The stronger you get, the more calories you'll burn.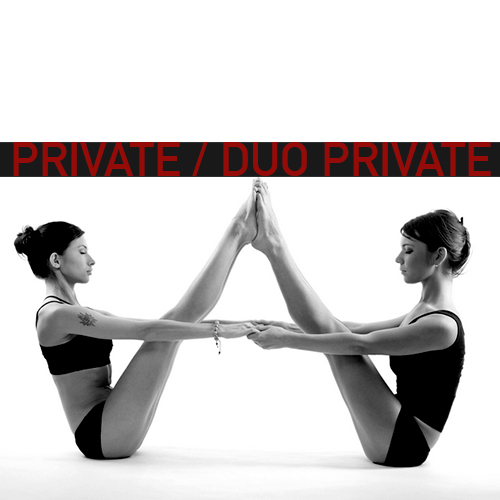 PRIVATE CLASS
Simply the best way to learn and experience pilates is through a private lesson where for one hour an instructor is devoted to you and your pilates experience. Each lesson is tailored to your individual needs and goals with time spent on the pilates equipment and occasionally mat. Lessons are scheduled Monday through Saturday by appointment. To schedule please call or visit our studio.
DUO PRIVATE CLASS
Two students with one instructor. You will utilize the Pilates equipment, mat and props in your one hour training session. This is a great solution for two students who would like to work out together and is less expensive than a private lesson. We can try to pair you up with another student, but find it best if you choose your own partner or come in with a friend. By appointment only and scheduled Monday through Saturday. To schedule an appointment, please call our studio.