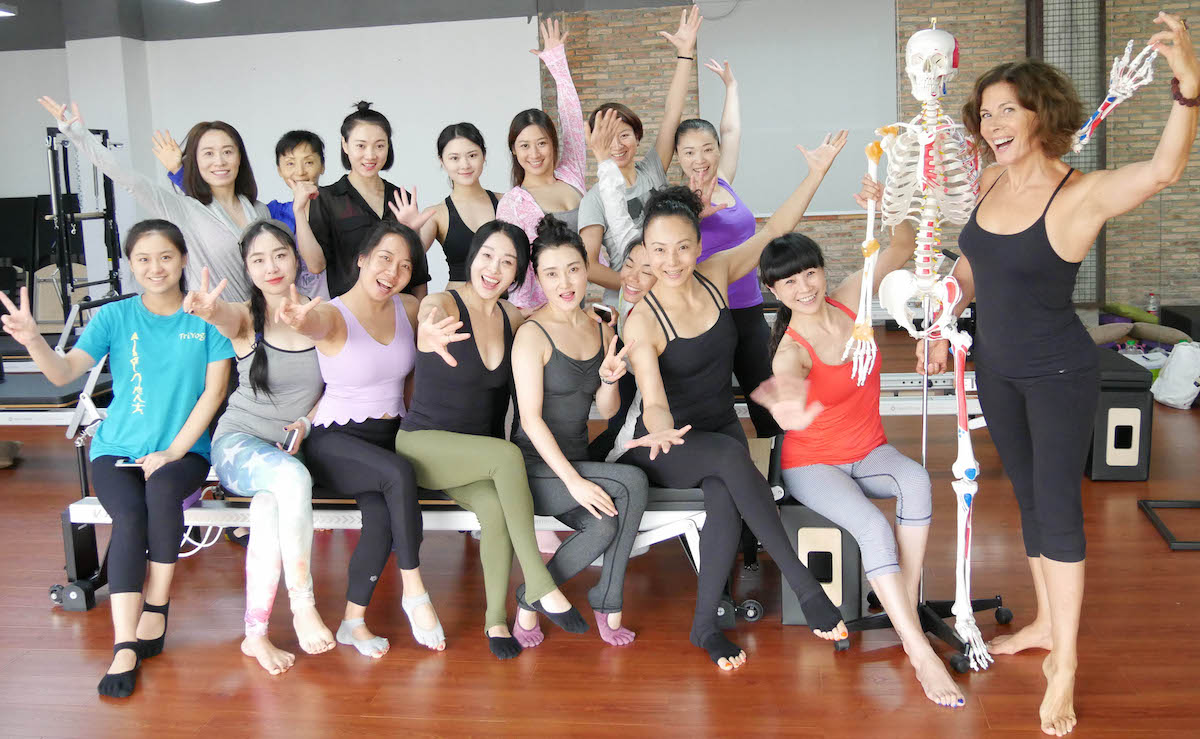 INTERNATIONAL Teacher Training
The Swiss Pilates Intensive Teacher Program
Become Professional with Swiss Pilates Institute
Turn your passion for movement into a professional carrer.
At the Pilates Station, we are conducting International Pilates Trainings since 10 years. 
Quality
Quality of contents, teaching methods and materials meet standards on the international level.
Experience
Our trainers are experienced professionals with outstanding credentials in their field.
Professional
Courses provided here have proven high professional value to former students.
Personal
Students receive personalized, in-depth training through attentive, human-centric teaching approach.
International
Course contents match or exceed international standards and meet worldwide professional recognition levels.
Pilates is one of the most powerful tools known as of today to support people who want to improve their tness level and feel good in their body.
More than that, It is a highly efficient therapeutic approach for those who seek to improve from issues due to postural or post traumatic issues problems.
Swiss Pilates Training brings professional completion to your profile.
• Pilates Practitioner
• Yoga Practitioner
• Personal Trainer
• Dancer
• Fitness Instructor
• Physiotherapist
• Enthusiast who wants to change career
• Anybody passionate for Body Movement
Professional Pilates Training is a key factor for any physical fitness career.
The Swiss Pilates Institute focuses on making you a great Instructor by understanding the core of the Pilates method through practice, self-experience and theory.
The Swiss Pilates Institute is one of the few schools giving you valuable insights on "what, how & why" to teach (skills & didactics & integral understanding) and not only on the "what".
With Pilates becoming more recognized and popular every year, being a certified SPI Pilates Instructor has proven to improve professionalism and make you more credible for your students and very attractive for any Fitness Club or Studio to hire you.
Yes, you will get an international certificate for each of the training programs after successful examination.
Any certificate you will obtain from the Swiss Pilates Institute certifies that you went through a professional Pilates education program according to international standards.
The certificate proves that you have attended in-class education and practice-teaching for a certain number of hours, as well as passed an internationally standardized examination procedure.