Choose from a variety of Classes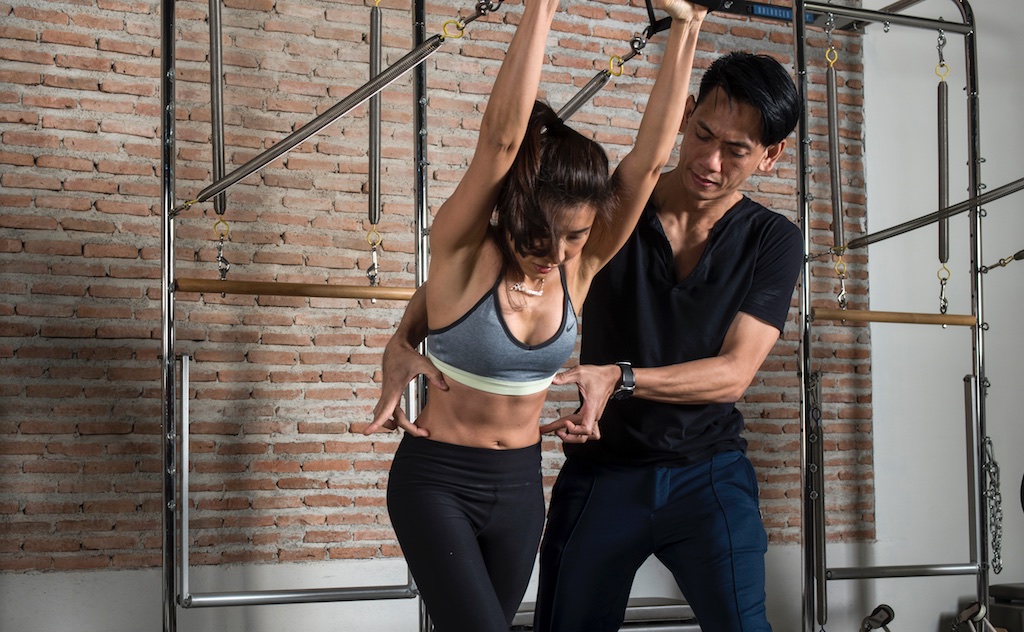 For one hour an instructor is reserving time for you only, taking care of your individual needs.
In a private session, the instructor will use any of the pilates equipments available to reach your training goal.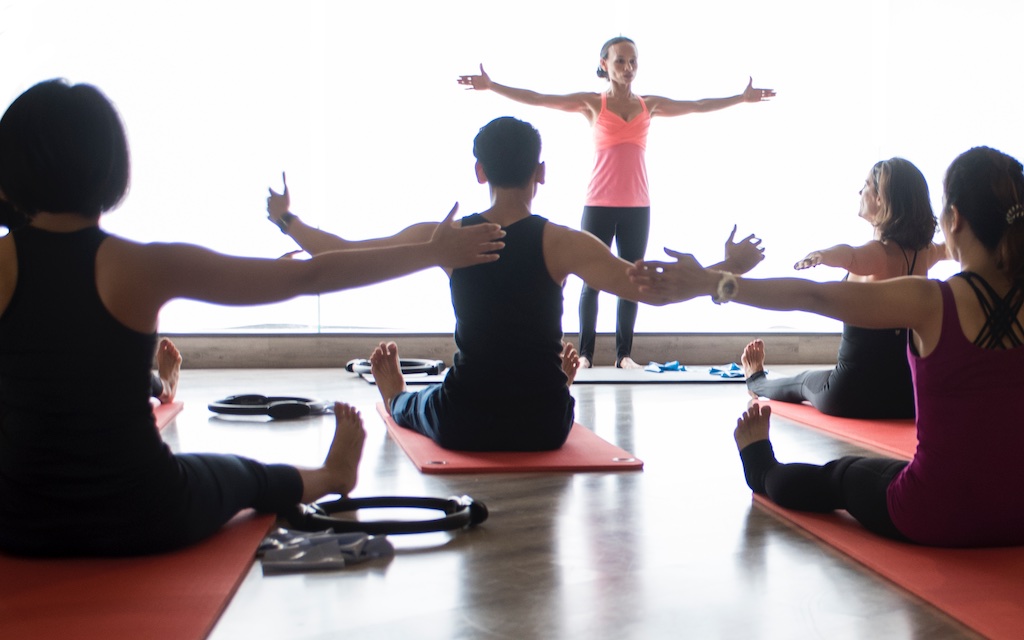 Pilates Matwork is a series of exercises that are done on a mat on the floor.
Your own body provides the resistance, working against gravity to build strength and develop flexibility.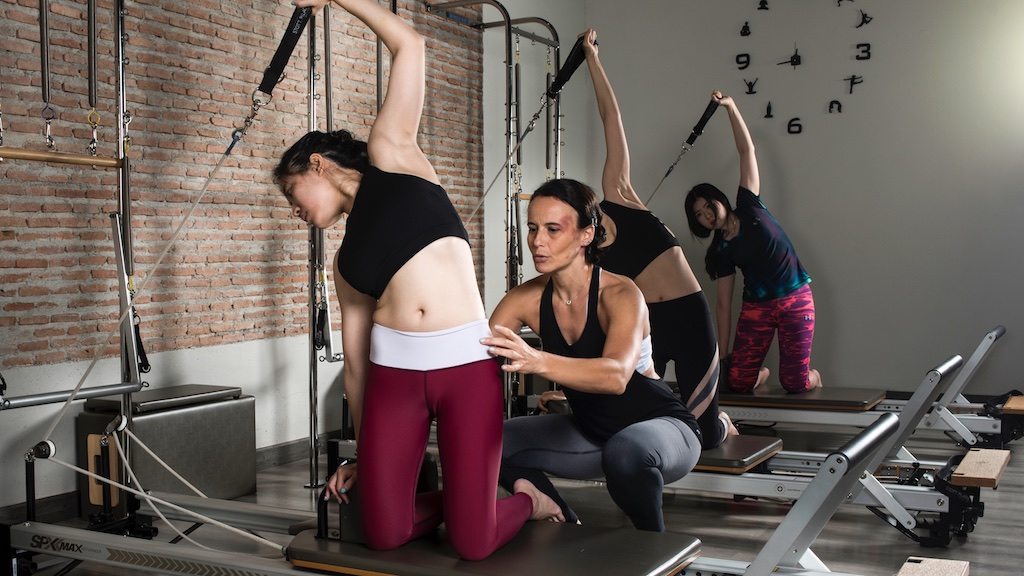 The Pilates Reformer is a traditional piece of Pilates equipment.
It is the most versatile Pilates Machine perfect for any kind of training or rehabilitation.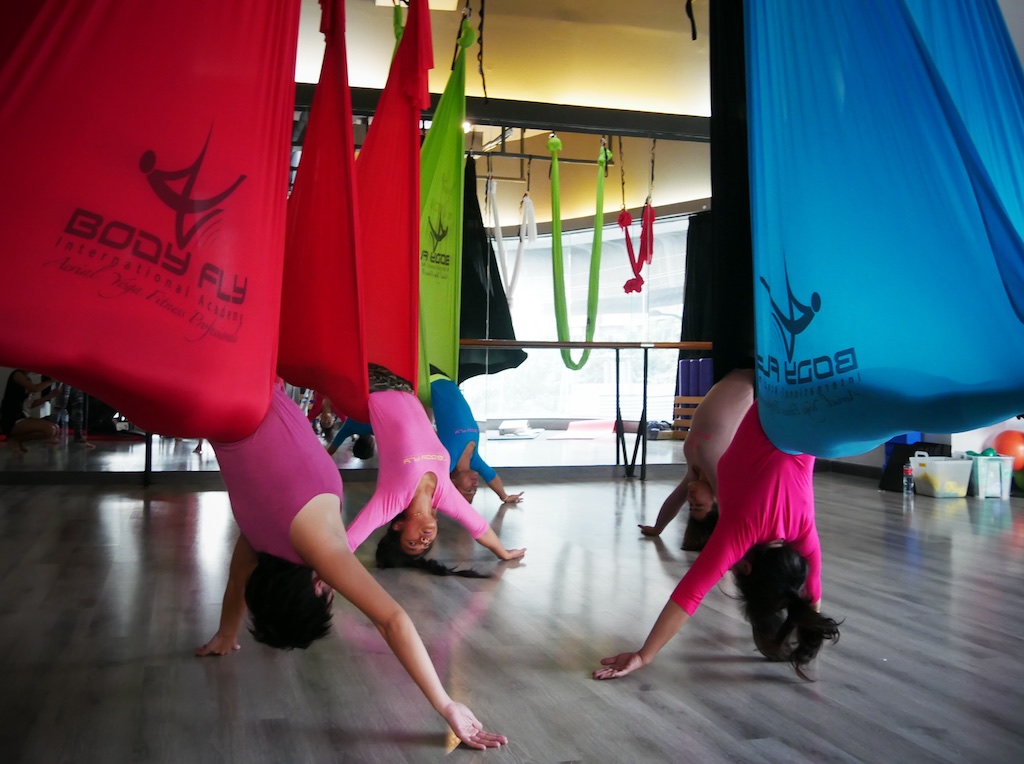 Pilates Station is the original place where Yoga Fly has been created by Master Patricia Duchaussoy.
A fresh and fun new way of exercising and practicing yoga.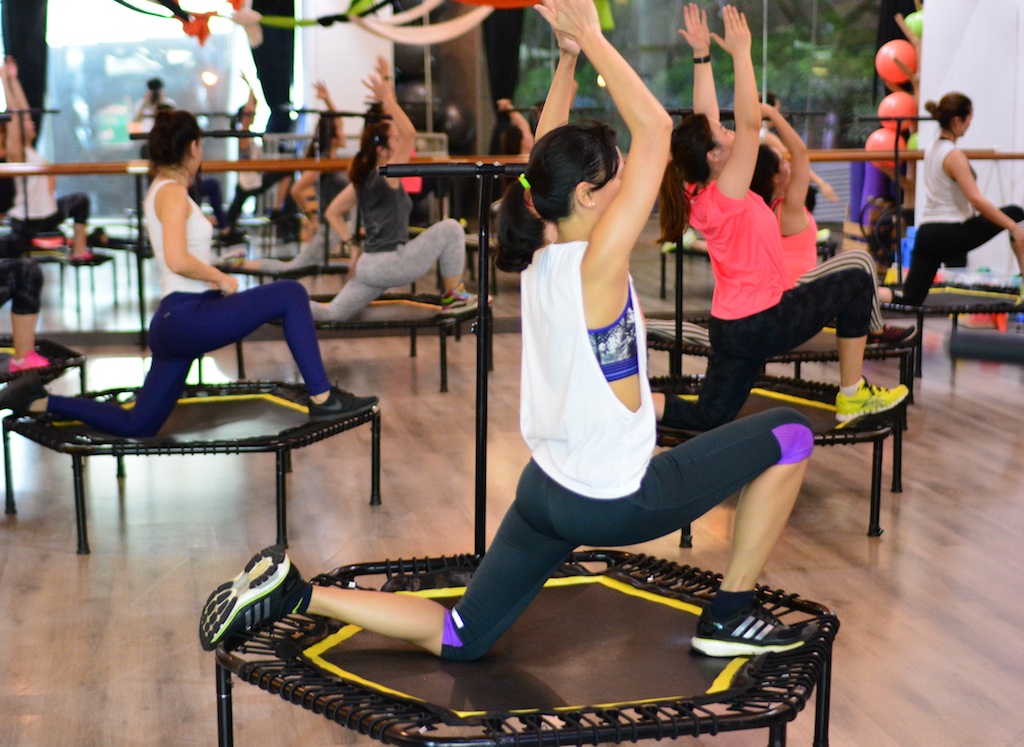 Trampo is a fun class for your heart and stamina.
We are using special rebounder-trampolines with bungee cords in order to have minimal impact on the joints while jumping.